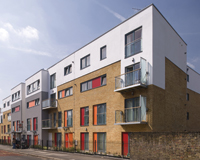 Affordable housing is a long-established category in the UK residential landscape yet it remains one of the most ill-defined areas for the potential investor.
For decades the sector has been identified with publicly funded homes to rent, built and managed by not-for-profit local authorities or so-called "registered providers" such as housing associations.
Now the government wants to be more specific about the sector by giving "affordable housing" a precise definition while at the same time broadening the sector's remit to include privately built and managed homes.
Even so, the new definition as set out…