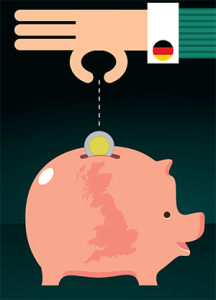 German investors, and in particular German open-ended funds, have been some of the largest and most sophisticated overseas buyers in the UK regions over the past two decades.
Funded by huge retail bank networks, through which the man on the street can opt to put aside as little as a few euros a month, the vehicles are part of the average German saver's investment psyche and, as such, experience huge inflows and have enormous spending capacities.
The funds have relatively high return requirements considering they are conservative savings vehicles, which target prime assets with yields usually between 5% and 6%.
This typically means that, within the UK, they focus on buying in London at the bottom of a cycle, when it is possible to buy at the returns they require before quickly moving on to…
Other News
Tech City guide: Lisbon
It's not San Francisco, but it has a bridge and a tech buzz to match. Historic, quaint and ramshackle, Lisbon is everything its stateside counterpart… Read more »
E Europe
How to achieve the best returns in London
Brexit was widely perceived as a vote against London's dominance and, in the immediate-term, was expected to have a deleterious effect on the market as… Read more »
E Europe
Top tips for the capital's overseas investors
Overseas investors are accounting for an increasing number of UK property transactions and, with the devaluation in sterling, the UK property market is set to… Read more »
E Europe