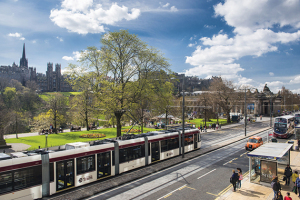 A few headline statistics show why the UK's fledgling PRS sector looks so attractive.
About 225,000 new UK households are created each year through lengthening lifespans, more solo households and inward migration, yet in 2014, fewer than 150,000 new homes were completed.
Little wonder that house prices in England and Wales rose by 5.4% in the 12 months to July this year, with transactions down because moving has become so expensive.
The picture is clear: the UK has…
Other News
Tax, 'toppiness' and the non-existent Trump bump. Just what is happening in the US real estate market?
Whatever you might think of the US's new president, many expected Donald Trump's election to boost business and US growth in general. CBRE's head of… Read more »
G Global
Innovation is the catalyst for change
Having a voice is one thing. Making sure it is heard is an altogether trickier business, even if you are a world-renowned architect responsible for… Read more »
G Global
Smart cities need intelligent infrastructure
Cities are under a lot of pressure. Once upon a time it was perfectly acceptable for global metropolises and the buildings they comprised to stand… Read more »
G Global