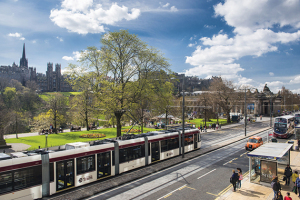 A few headline statistics show why the UK's fledgling PRS sector looks so attractive.
About 225,000 new UK households are created each year through lengthening lifespans, more solo households and inward migration, yet in 2014, fewer than 150,000 new homes were completed.
Little wonder that house prices in England and Wales rose by 5.4% in the 12 months to July this year, with transactions down because moving has become so expensive.
The picture is clear: the UK has…
Other News
Greater London's planning application hotspots
EG has picked out the top eight London postcodes that have seen increases in planning applications. The hotspots, located mainly across outer London, averaged just three… Read more »
G Global
Blockade means uncertainty for future of Qatari investment
There can be absolutely no doubt about the extent of Qatar's heavy investment abroad in recent years. Since 2004 the gas-rich Gulf state has invested… Read more »
G Global
UK owners still dominate London office ownership
Cash from around the world has poured into the capital's business districts in recent years, but domestic owners still rule the roost. Looking at office… Read more »
G Global