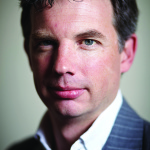 When it comes to sealing the best real estate deals, getting out of the boardroom and around a dining table can work wonders.
Just make sure it is in the right restaurant.
William Drew, group editor of the World's 50 Best Restaurants and Restaurant magazine reveals his top picks for the best venues around the world in which to do business.
View The best venues around the world to do business in a…